IlmFeed is delighted to announce that it is the official media partner for a ground breaking new fund.
The fund is now open for nominations, readers are able to nominate someone by visiting: http://bit.ly/healingumrah
The Ultimate Healing Umrah Fund has been set up to support those in extreme hardship take the trip of a lifetime. The project aims to provide the once in a lifetime opportunity to those whom have faced extreme hardship and may not be able to afford to go. It also aims to provide a bridge opportunity for those who may be at the edge of their faith due to their trials and tribulations.
Speaking to IlmFeed, the founder of the fund said,
'We are delighted to have IlmFeed on board, allowing people across the UK and Europe to be able to nominate a deserving individual to be taken to perform Umrah. We've already had lots of nominations and I've read some heartbreaking stories, we have people who have lost several children, individuals who have suffered several illnesses and are still suffering and have mothers and fathers who have never been able to afford such a trip. I hope this fund is able to provide these individuals an opportunity to visit the blessed lands, and most importantly, for it to be a sense of comfort for them."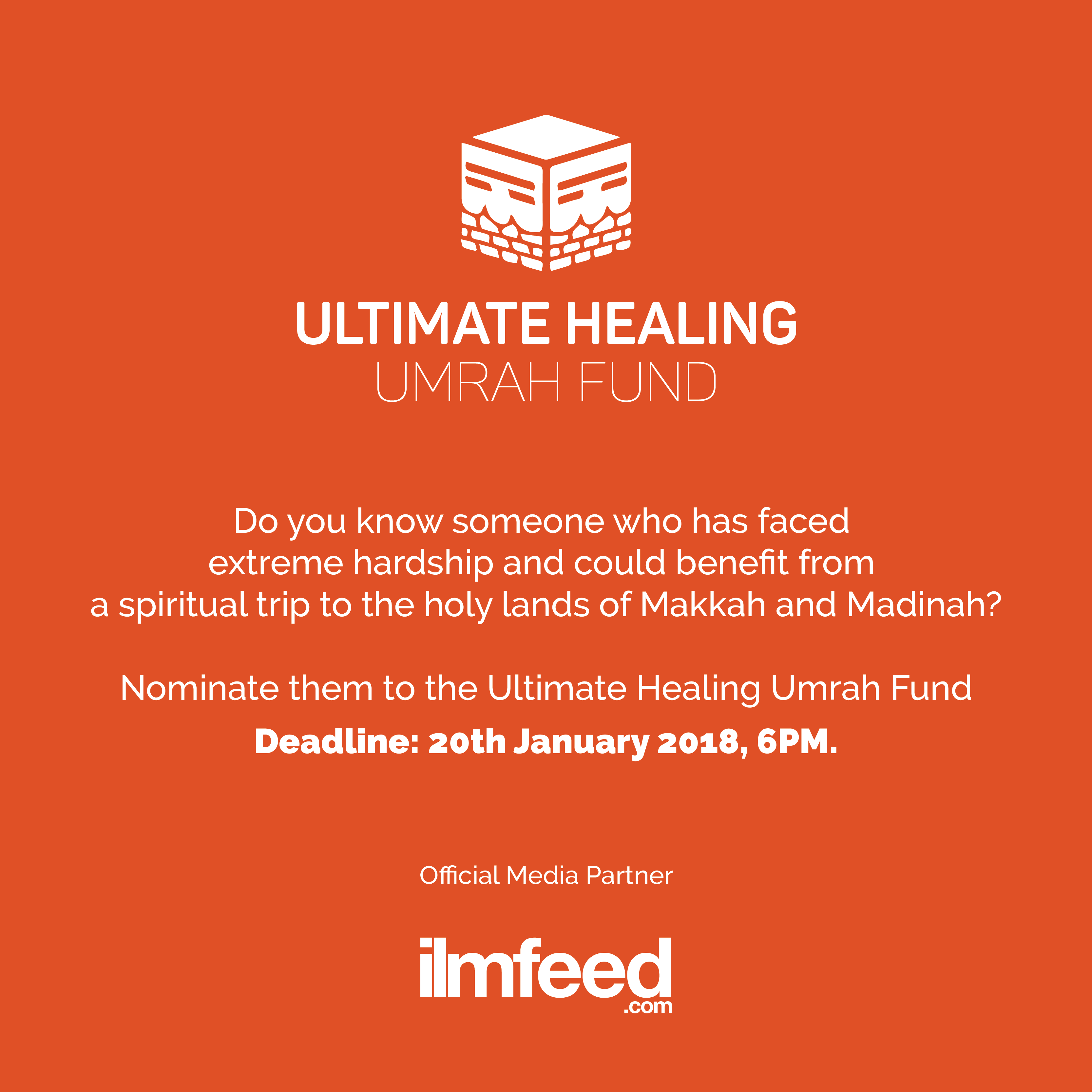 Nominators will be contacted after the 26th January 2018. IlmFeed will follow the journey of the Ultimate Healing Umrah Fund later this March.
Umrah is known to be the 'minor Hajj' and is a Sunnah act performed at any time of the year.
Prophet Muhammad (peace and blessings be upon him) said: "One Umrah is an expiation for the sins committed between it and another Umrah." (Bukhari & Muslim)