We've all heard of the famous saying; "Actions speak louder than words" and the team at the Islamic Diversity Centre are certainly proving that. Council cuts has meant that many areas are no longer maintained as well as they previously were so a group of Muslim men and women took to the streets of Newcastle (England) for a neighborhood clean up.
They came equipped with brooms…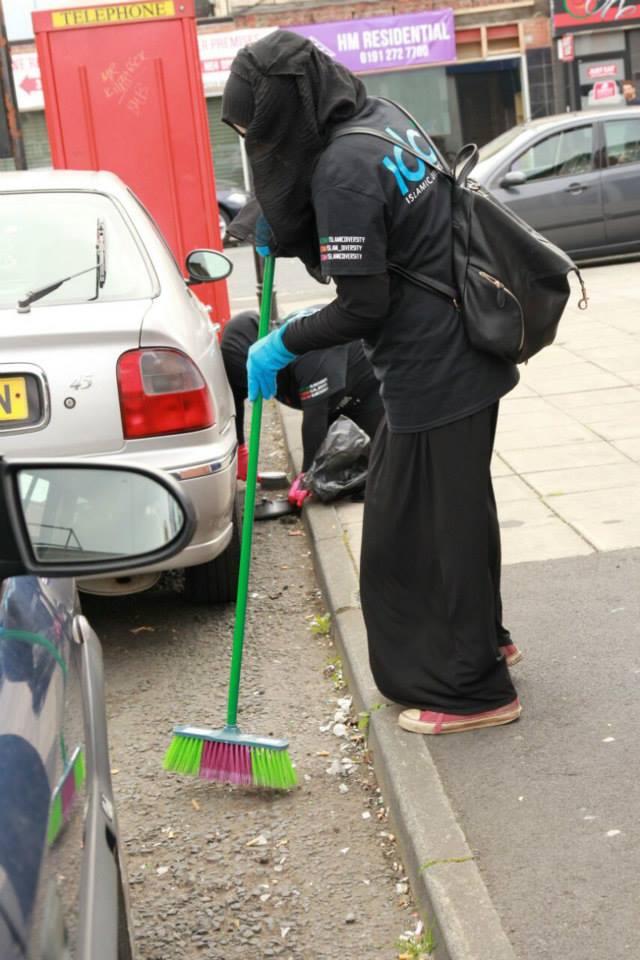 …dustpan and brushes…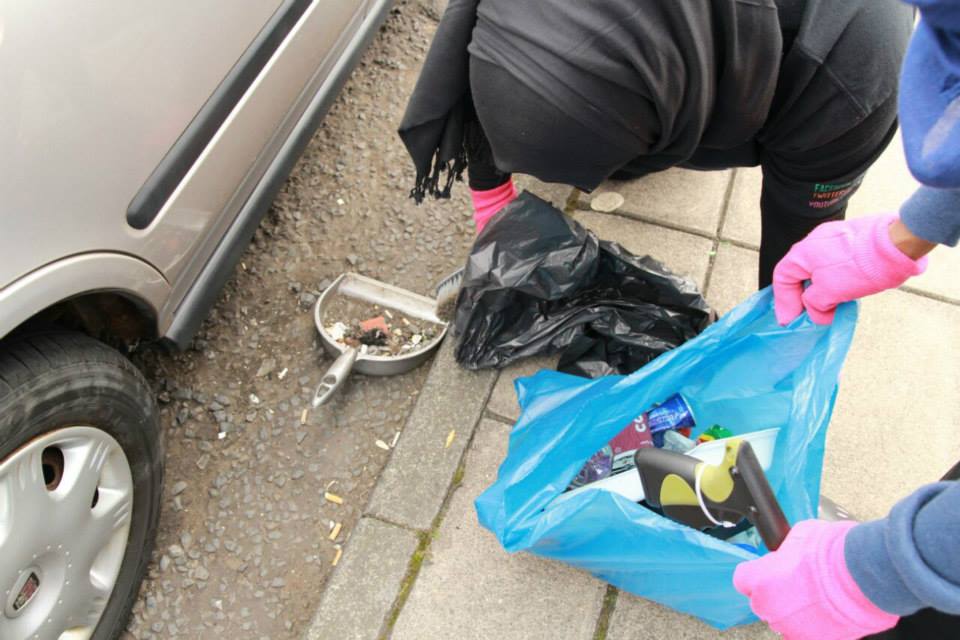 …and litter pickers.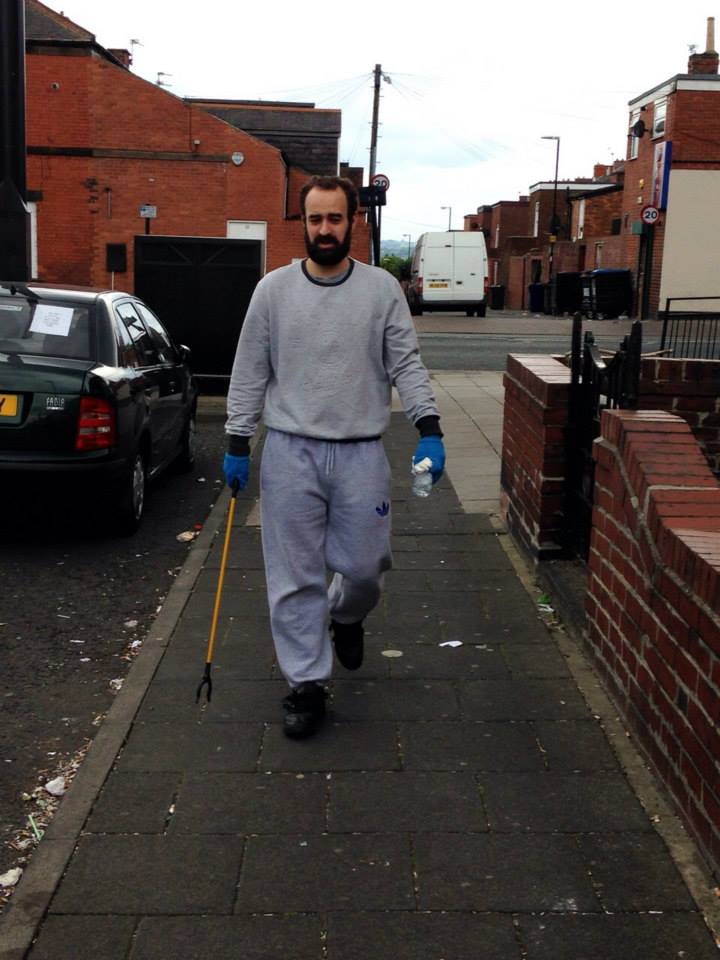 And got stuck right in…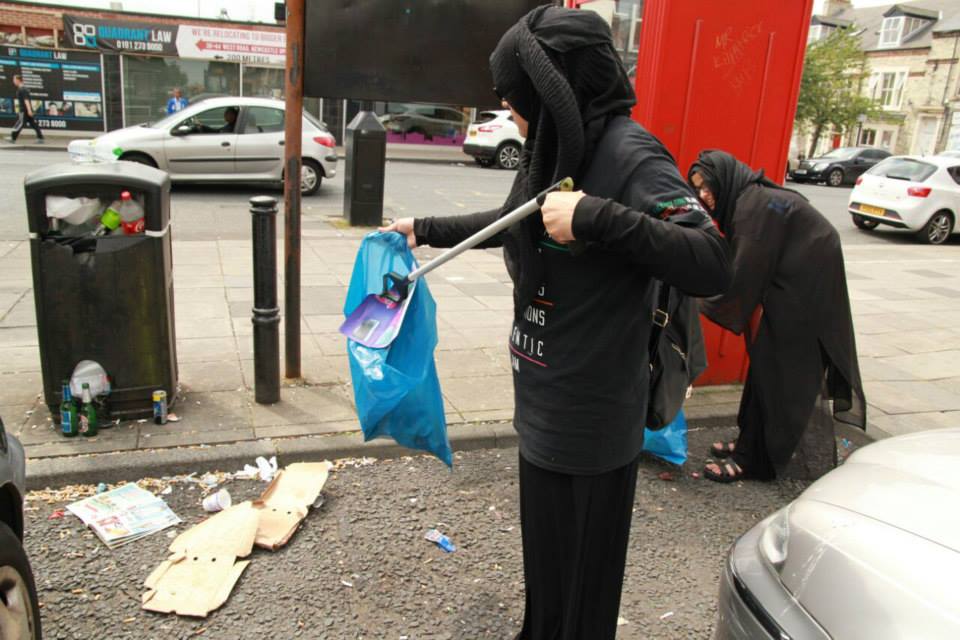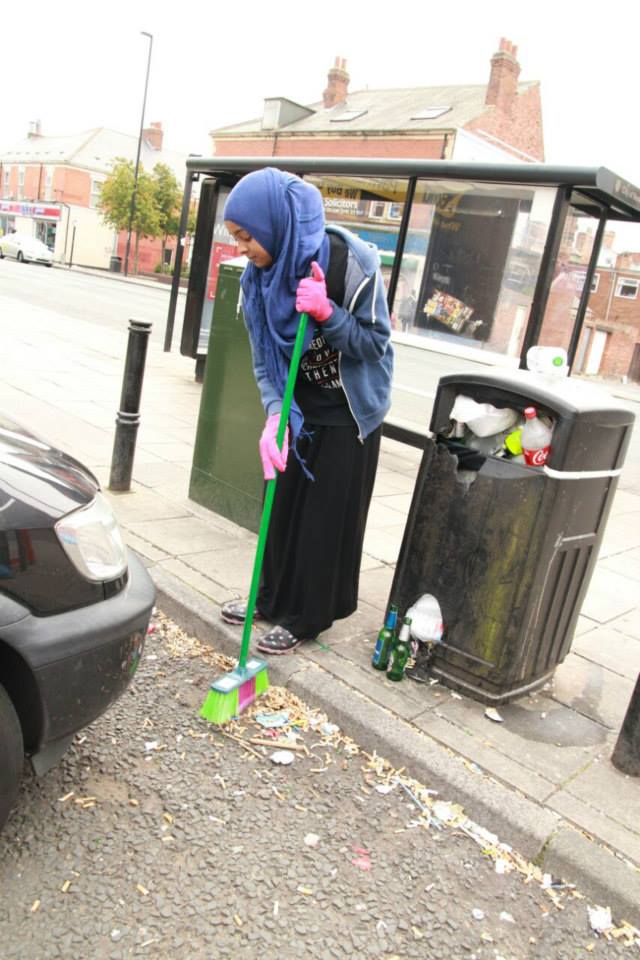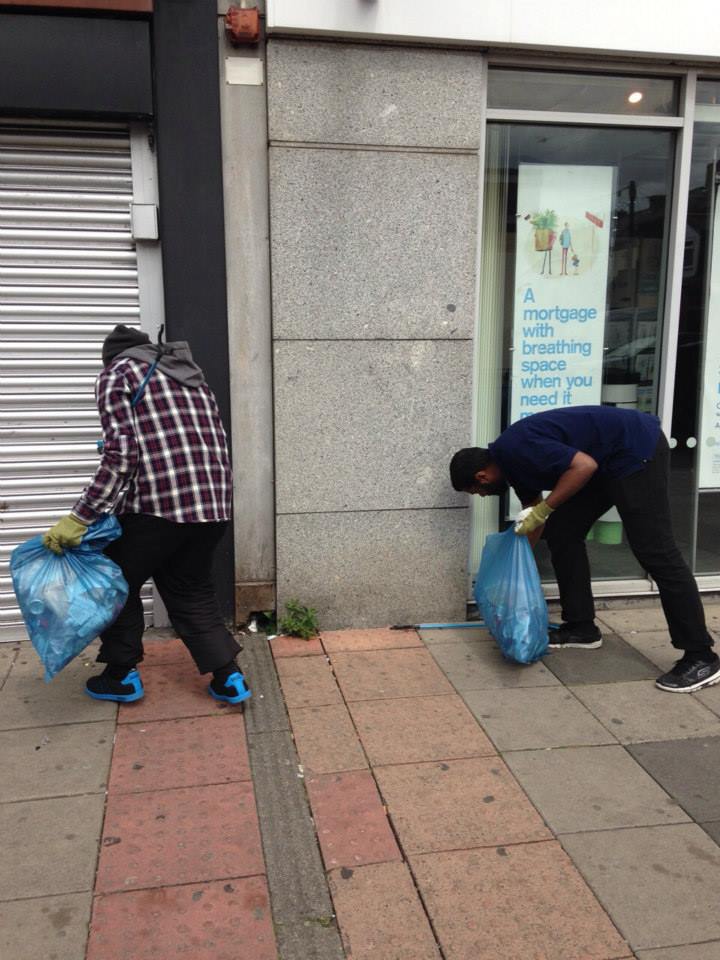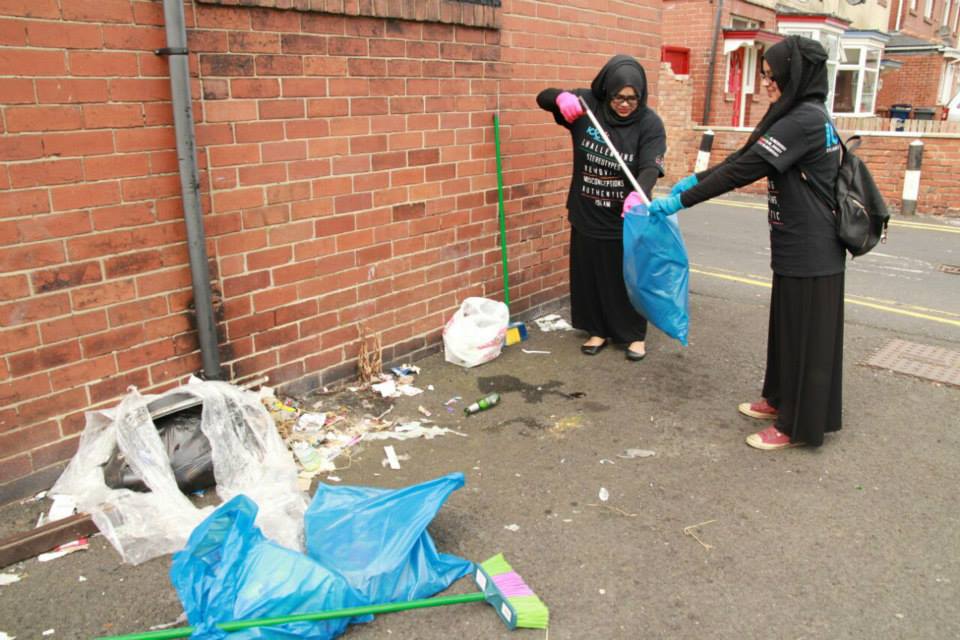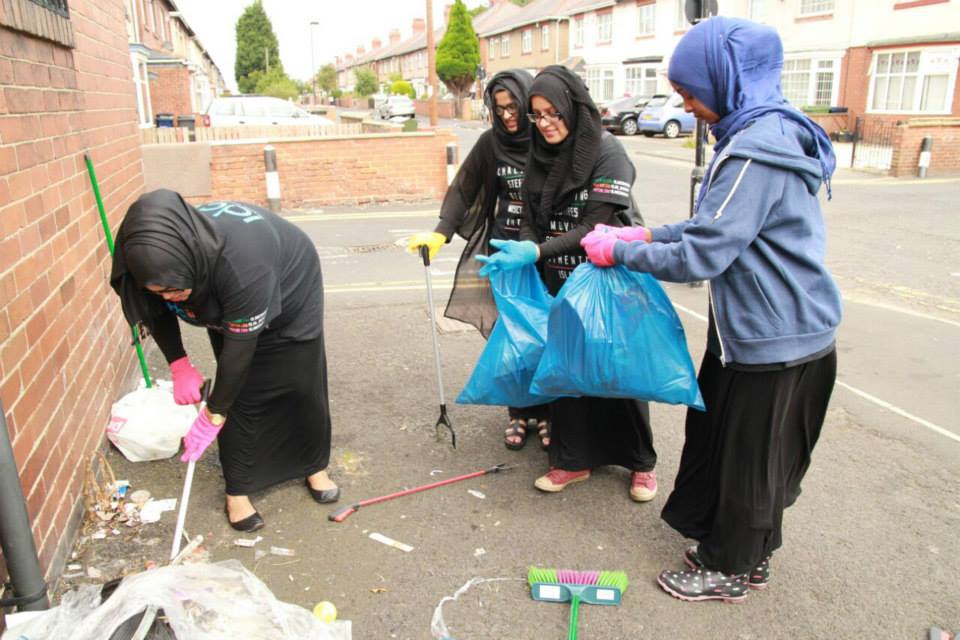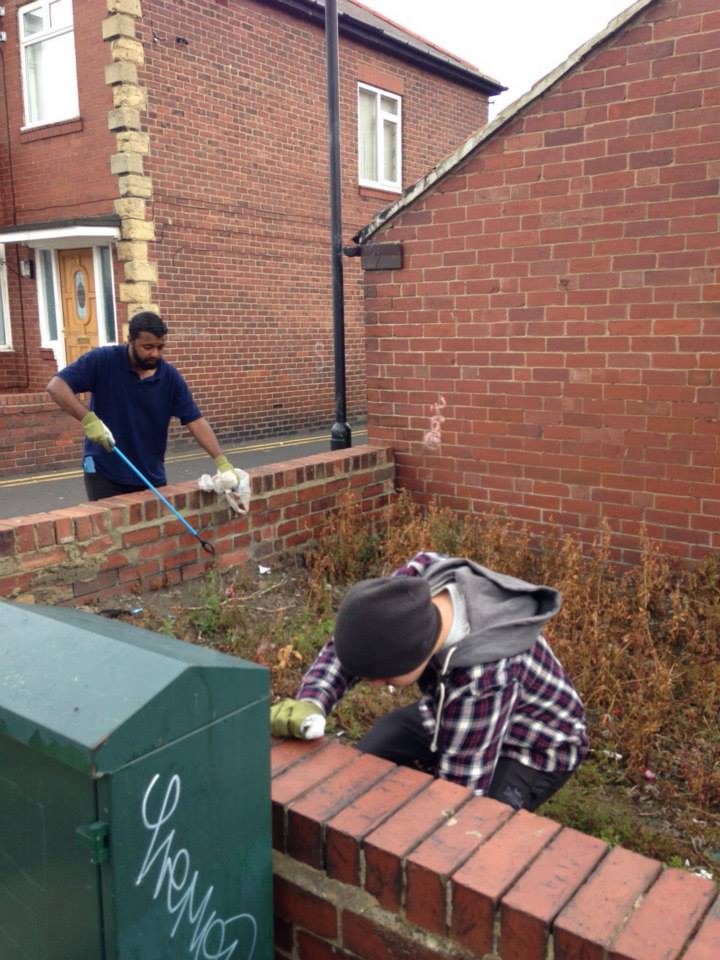 A job well done! Masha Allah.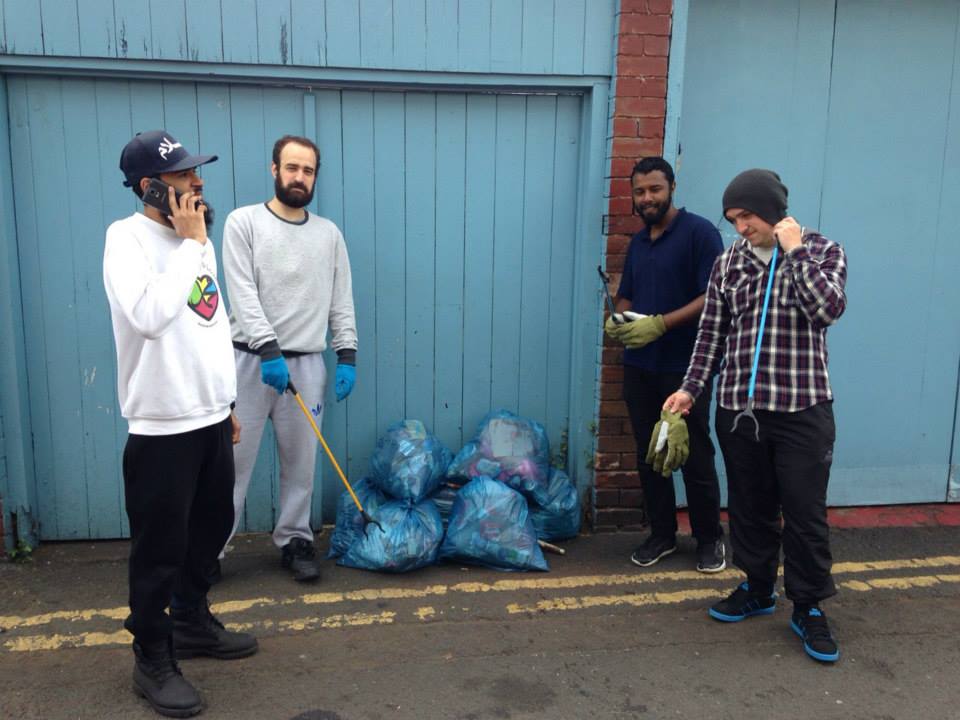 Indeed they were following the teachings of Prophet Muhammad (peace and blessings be upon him) who said:
"Removing harmful objects from the pathway of people is a charitable act." (Abu Dawood)
Find out more about the Islamic Diversity Centre
By Abu Safiyyah