The Birmingham Central Mosque will be setting up a soup kitchen to feed the city's homeless over the Christmas period.
The mosque has put up a sign on its gate in order to inform locals of the event which will take place from 24th December to the 1st of January.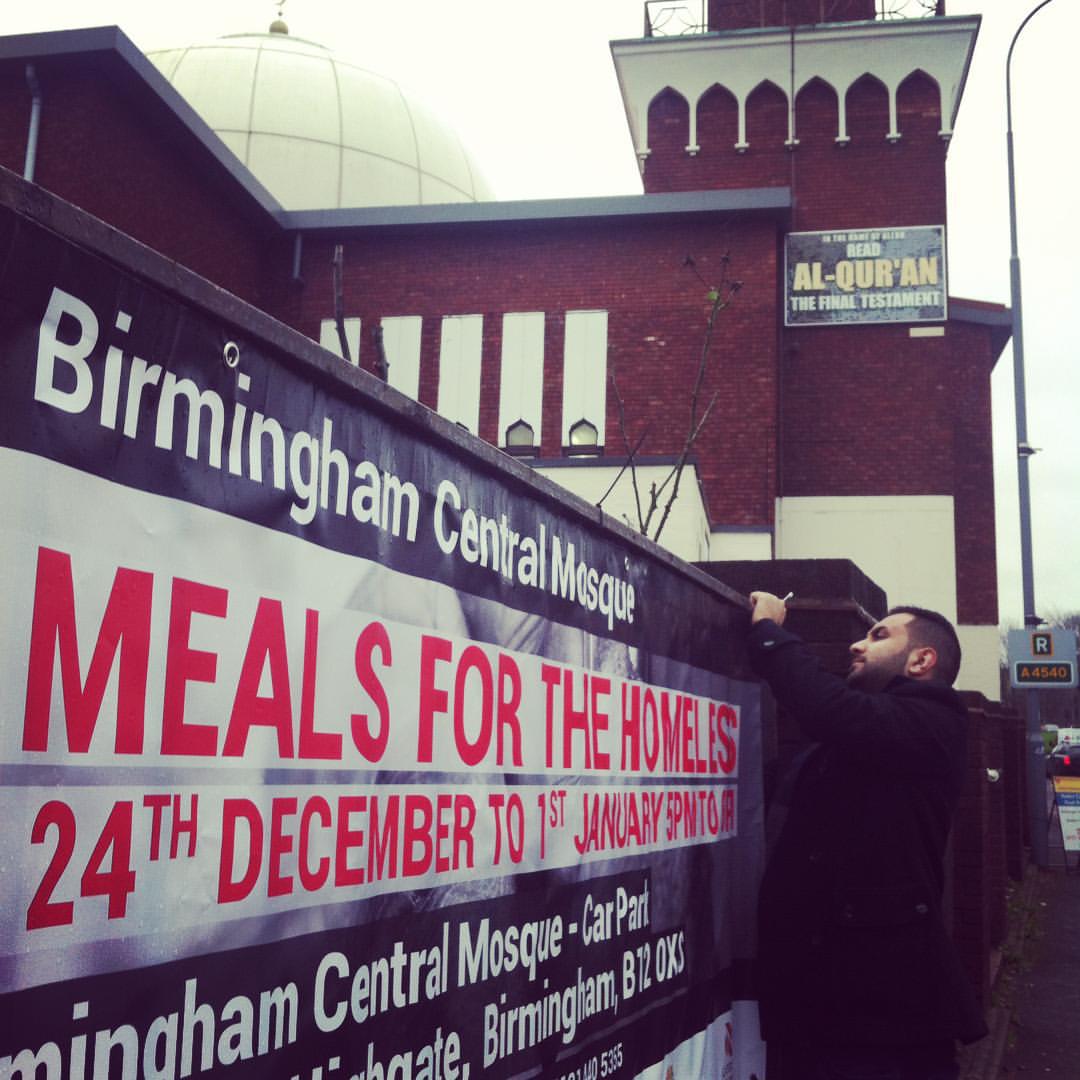 Photo: Adam Yosef
The event's founder, Kasim Choudhry told I Am Birmingham,
"Birmingham Central Mosque are proud to announce that a new soup kitchen is being launched this Christmas, opening its gates to the homeless and needy providing them with hot meals and other necessities, daily from Christmas Eve through to New Year's Day."
Funds are being raised through donations from the mosque's congregation and local businesses in order to make the event possible.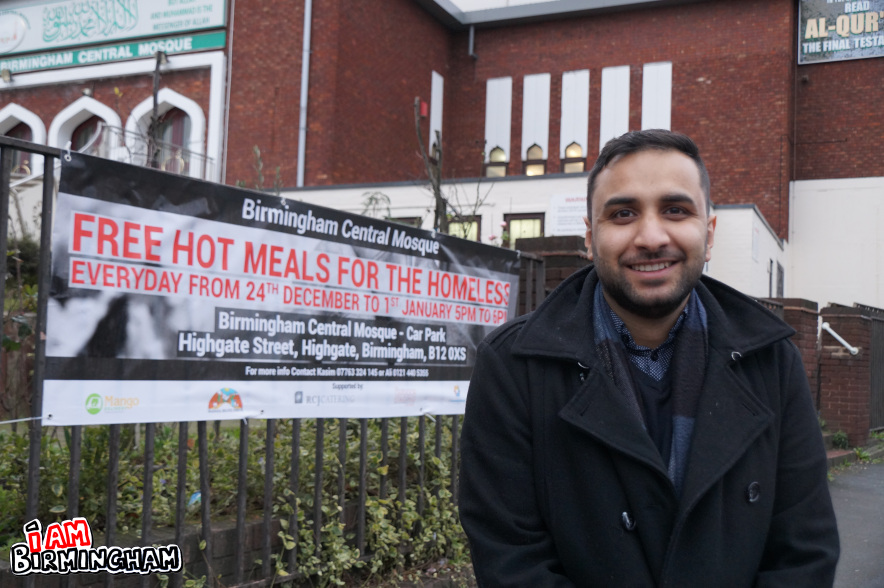 Photo: I Am Birmingham
Kasim says the project is an extension of an active food bank run by the mosque,
"The project is being run by local volunteers from the Mosque, funded by donations and business sponsorship. The mosque committee have decided to tackle this issue by supporting those in need in the area. The mosque already have an active food bank but found that this was ineffective to those who did not have the means to cook the food. The initiative is being run through Christmas and it is intended a permanent soup kitchen will be set up within the mosque grounds to serve the local community, regardless of religion and race."
It is hoped that the soup kitchen may well become a regular feature at the Birmingham Central Mosque.