A mosque has given kids brand new bikes for praying in congregation! 
99 kids from Bangalore, India, received the gifts after praying Fajr at Hajee Sir Ismail Sait mosque for 40 days in a row. 

The mosque committee sponsored the initiative after hearing of its success in other local mosques.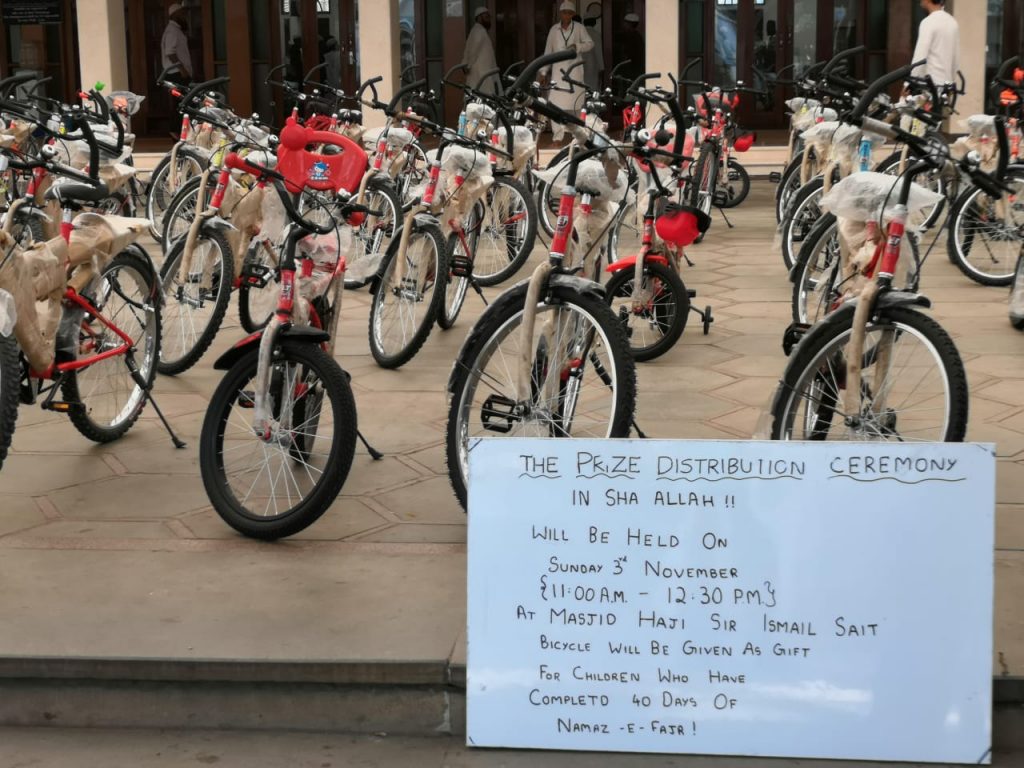 200 kids signed up in total and the ones who didn't manage the full 40 days were gifted with new watches for their efforts. 

The initiative follows similar ones around the world in Egypt, Malaysia, England and Turkey.

"Whoever purifies himself for ablution in his house and he walks to a house among the houses of Allah in order to fulfil an obligation among the obligations of Allah, then one step of his will expiate his sins and another step will elevate his status." Sahih Muslim

Related: