The Rijeka Islamic Center is a unique mosque located in Croatia's costal city, Rijeka.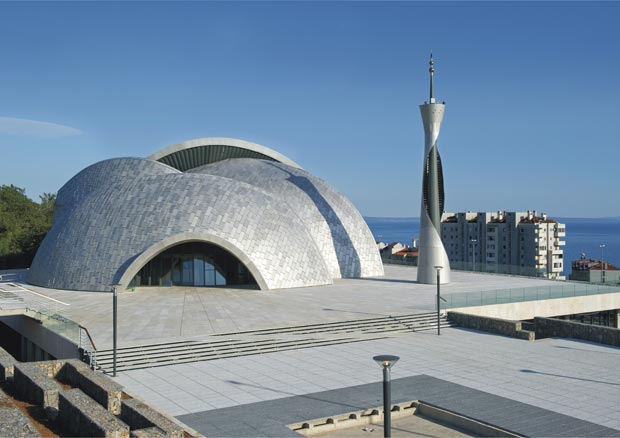 It was designed by prominent Croatian sculptor, Dušan Džamonja (1928 – 2009) who created a miniature model of the Mosque reflecting his abstract sculptures.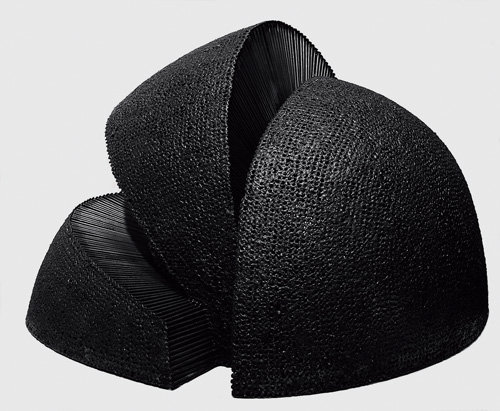 Metalna skulptura-77, 1992, Dušan Džamonja 
Later, the architects Darko VlahoviÊ and Branko VuËinoviÊ used the concept to design what we see today.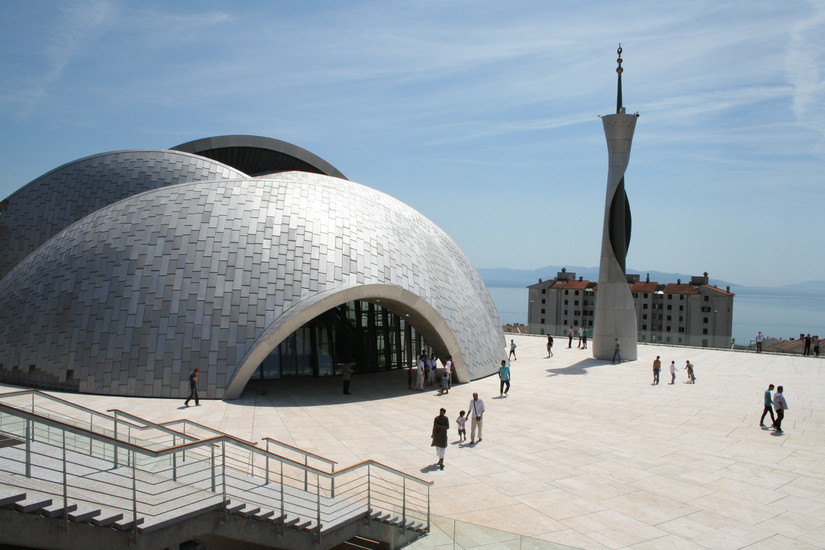 The domes look as though they overlap one another and seemingly rise from the ground: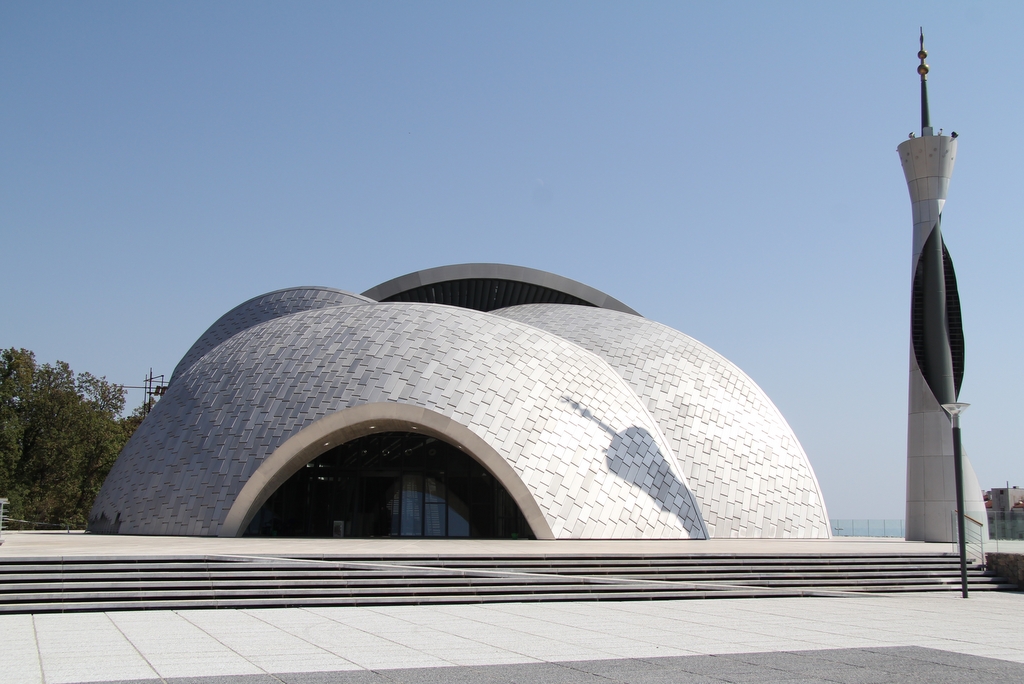 The single minaret is a work of art in itself, spiralling into the sky: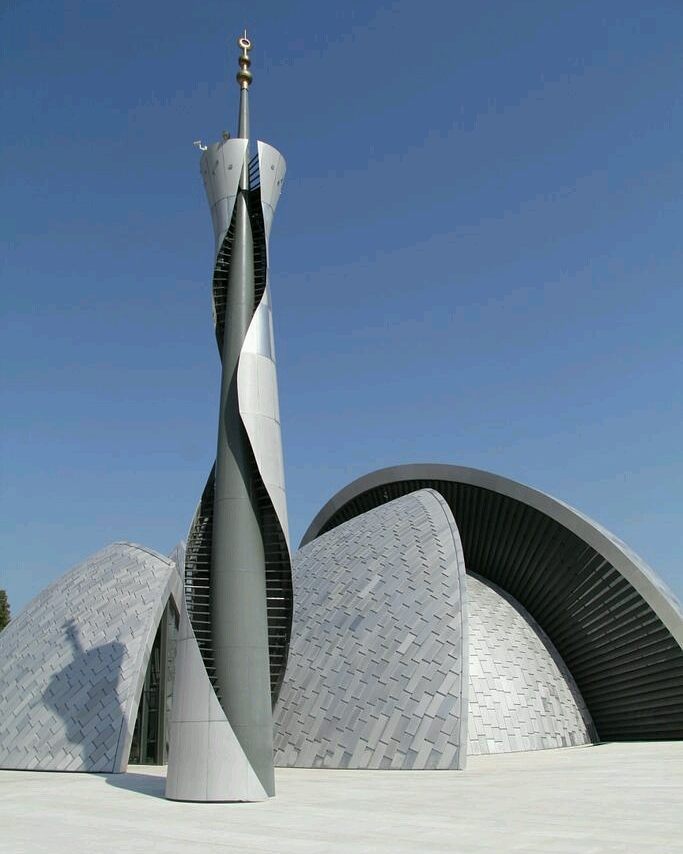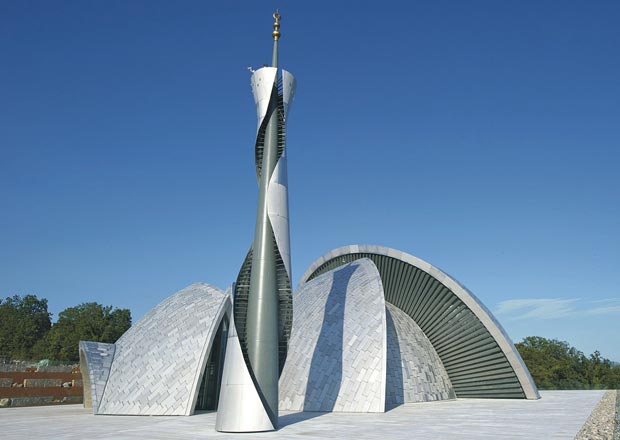 Inside, the mosque has a minimalist design and a spiritual and calm feel: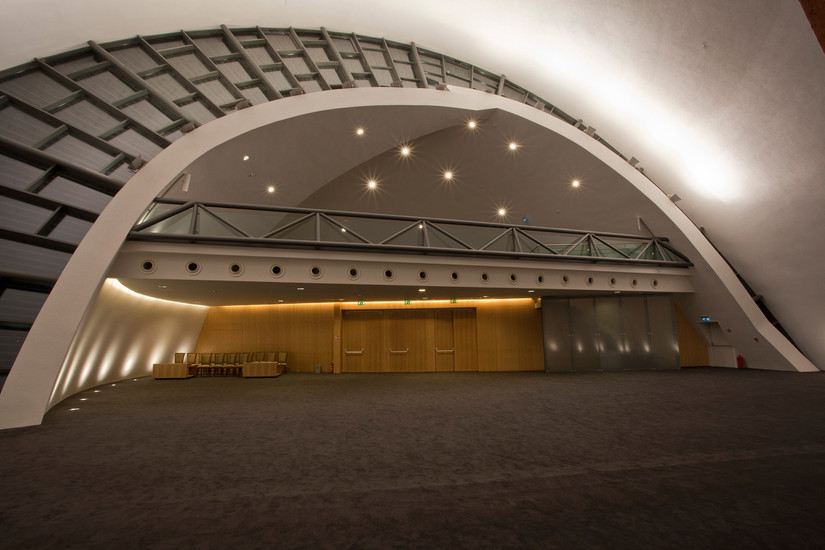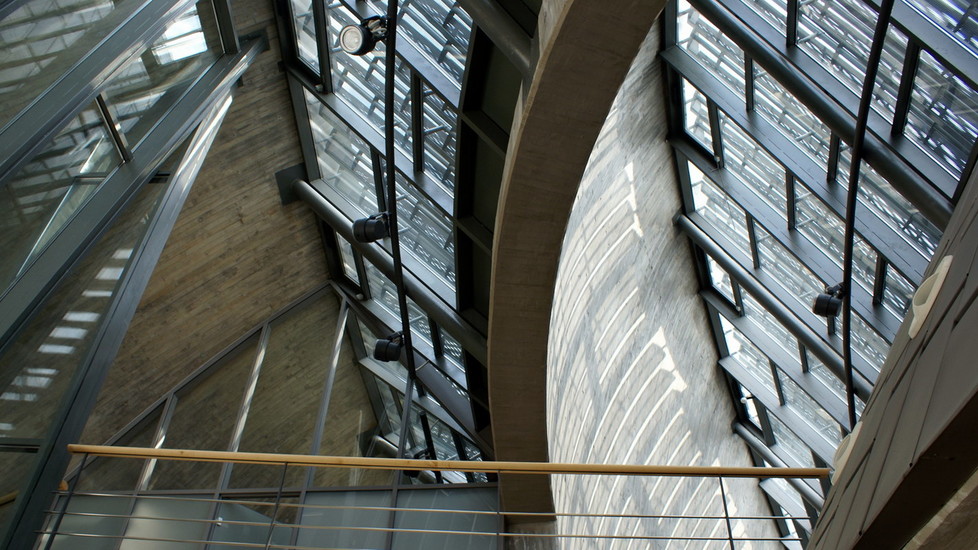 At night it looks even more beautiful: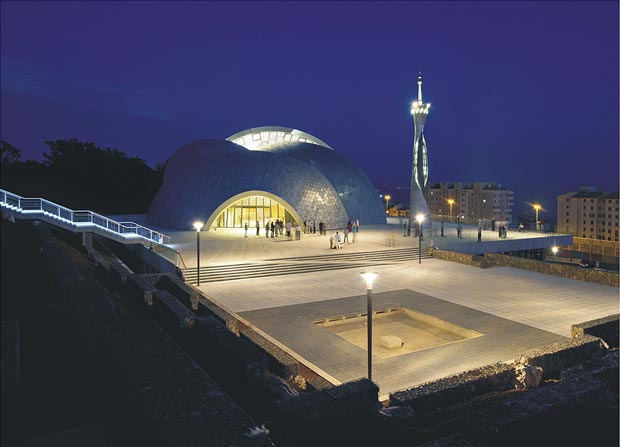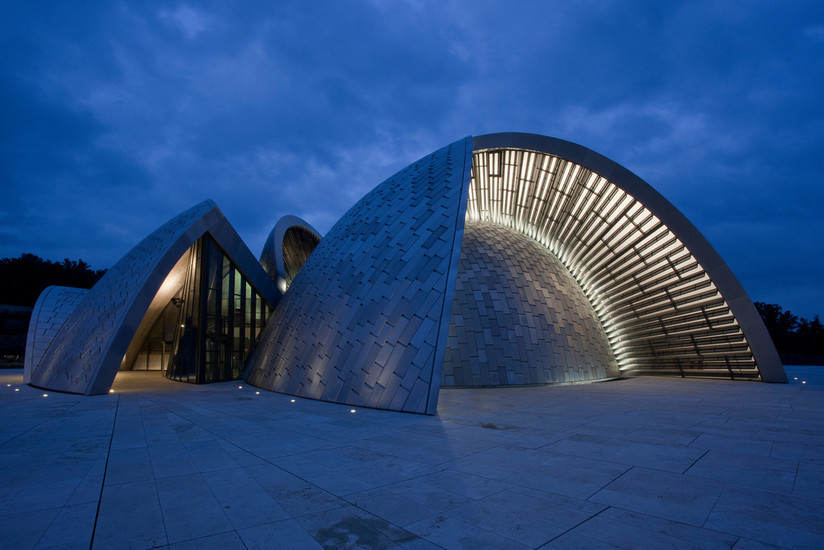 Muslims of Rijeka first suggested that a mosque should be built in 1968 to cater for more than 10,000 Muslims, mostly from Bosnia and Herzegovina who live in Rijeka and the surrounding area. It was not until 2013 did the Islamic Center of Rijeka finally open.
Map: