Recently, freelance Broadcaster, Travel Writer and Journalist Tharik Hussain took listeners of the BBC World Service on a fascinating journey through the Muslim heritage of America by exploring the country's oldest surviving mosques as well as some of it's newest ones.
In part one Hussain reveals that the oldest surviving mosque in all of North America is in Brooklyn, New York. It opened in 1931 and is called the Brooklyn Moslem Mosque. The building was originally a church and bought by migrant Baltic Tatar Muslims from Lithuania, Poland and Belarus. Today the mosque remains in the care of their direct descendants. Hussain also visits the Mother Mosque in Cedar Rapids, Iowa; America's first purpose built mosque (1934). There he interviews the descendants of the original Syrian and Lebanese community.
In part two Hussain first visits a group of young American Muslims wanting to create a 'new' type of mosque in Virginia. He then makes his way to one where Malcolm X preached before meeting mystical Muslims in New York that welcome people of all faiths and no faith. Finally, Hussain, a British-Bangladeshi, visits an American-Bangladeshi mosque. Through his journey we are given a glimpse of the different people calling themselves Muslim in the USA today.
Here are some of the pictures he took on that journey …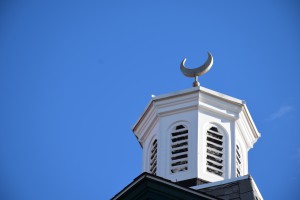 The minaret-like turret of the Brooklyn Moslem Mosque – America's oldest surviving mosque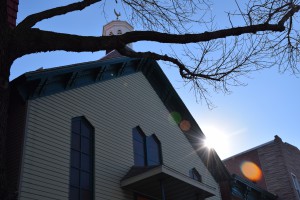 The Brooklyn Moslem Mosque used to be a church and opened in 1931 as a mosque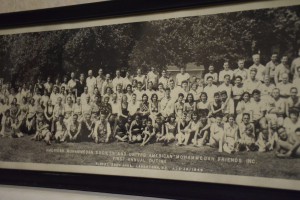 A photo from the 1940s shows just how assimilated the congregation were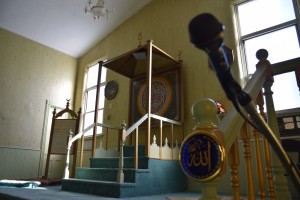 The minbar and mehrab of the Brooklyn Moslem Mosque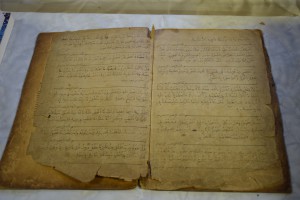 An old handwritten book with chapters of the Qur'an, once used to learn by someone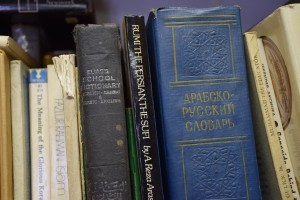 The mosque's ancient library reveals a diverse range of books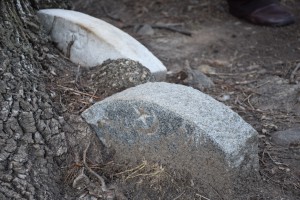 The first cemetery where the congregation were buried might just be the oldest Muslim burial space in the USA.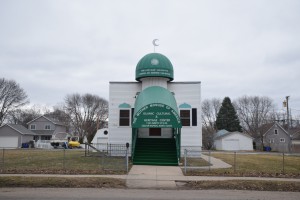 The Mother Mosque in Cedar Rapids, Iowa is believed to be America's first purpose built mosque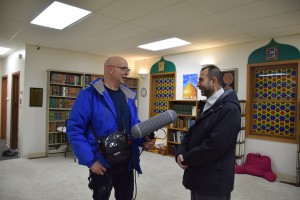 Imam Taha Tawil of the Mother Mosque, originally from Jerusalem, being interviewed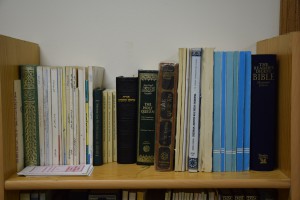 The Mother Mosque's library encourages inter-religious understanding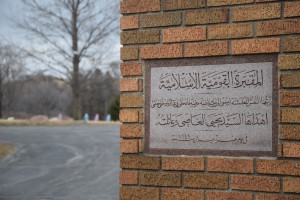 The Muslim Cemetery in Cedar Rapids is believed to be the first official Muslim cemetery in the USA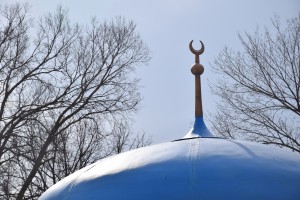 The dome of the Islamic Center of Cedar Rapids, built by the later Mother Mosque community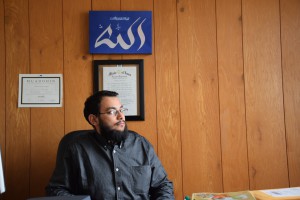 Imam Hassan Mahmoud of the Islamic Center of Cedar Rapids is 28 years old and originally from Egypt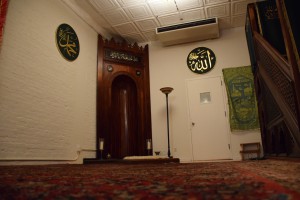 The mehrab of the Dergah al Farah in New York city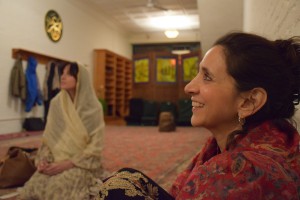 Dervishes Ameena Meer and Rabia Gentile of the Dergah al Farah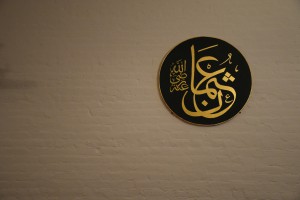 One of the names of the first four caliphs hanging on the wall of the Dergah al Farah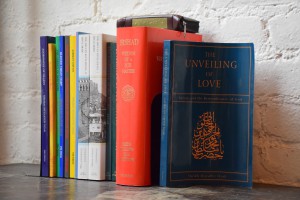 Books inside the Dergah al Farah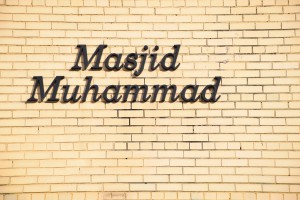 The Masjid Muhammad in Washington DC began life as a Temple for the Nation of Islam, but is now a mosque following Islam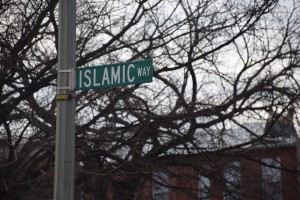 The road outside the Masjid Muhammad has been renamed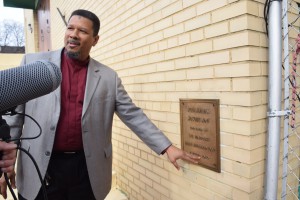 Imam Talib Shareef of the Masjid Muhammad who served 30 years in the US Air Force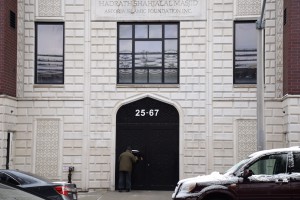 The Hadrath Shahjalal Mosque in Astoria, New York is named after the most revered Muslim saint in Bangladesh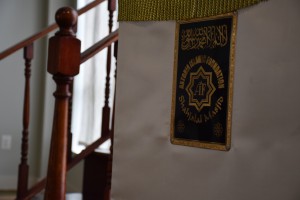 The minbar of the Hadrath Shahjalal Mosque in Astoria, New York city