Zulfirman Syah who is originally from Indonesia was at the Linwood Islamic Centre with his two-year-old son for the Friday prayers when a quiet afternoon was turned into moments of chaos.
The Linwood Islamic Centre was the second mosque to be targeted by the terrorist and when Zulfirman realised what was going on he threw himself in front of his son and shielded him from the bullets which were being fired from a semi-automatic rifle.
His wife, Alta Marie wrote in a Facebook status:
"Zulfirman Syah (my husband) shielded our son during the attack at Linwood Islamic Centre, which caused him to receive most of the bullets and much more complex injuries than our son."
In a video published on social media taken minutes after the attack, Zulfirman's son can be seen clambering over his dad who is seen lying down on the floor.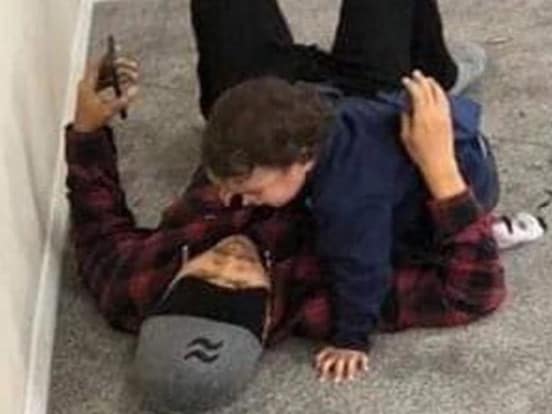 His son is recovering from shrapnel wounds and he is recovering in the Surgical Progressive Care Unit and continues to make progress daily.
We pray that those injured make a full recovery. Ameen.
Cover photo: Zulfirman Syah / Facebook