Muslims around the world will spend more time reciting the Holy Qur'an in Ramadan. Many will try to complete at least one complete recital whilst others will do more.
Use the following two charts to help you easily complete the Qur'an this Ramadan. Two of the most popular Mushafs have been represented – The Madinah Qur'an and the Indo-Pak 13-line Qur'an.
Simply recite the specified amount of pages before or after every prayer, every day of Ramadan to complete one recital.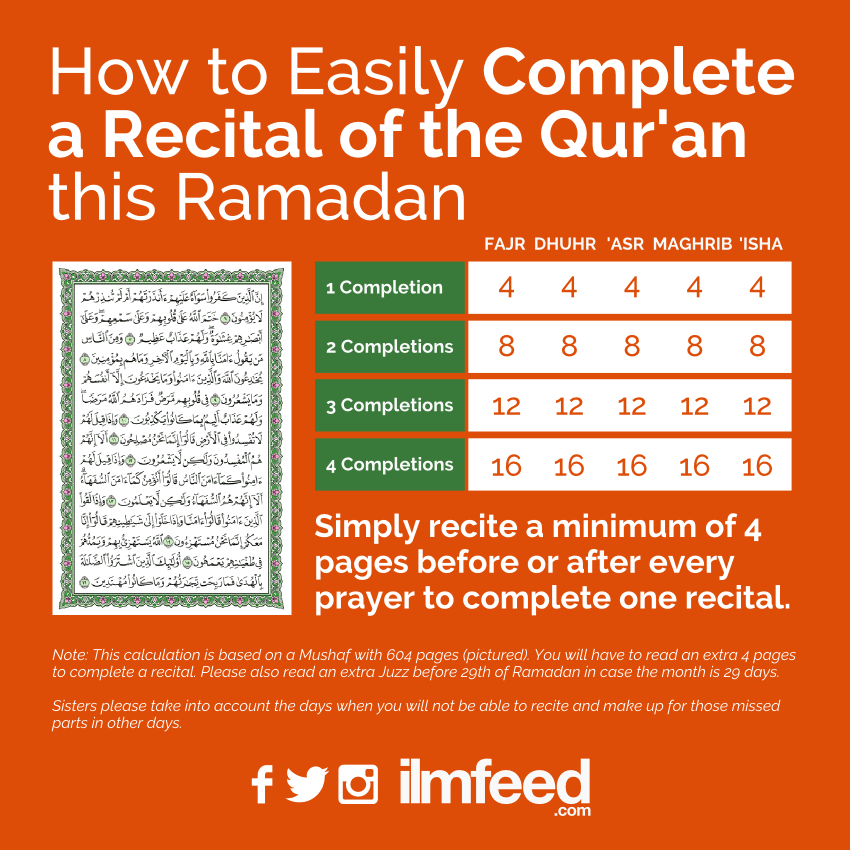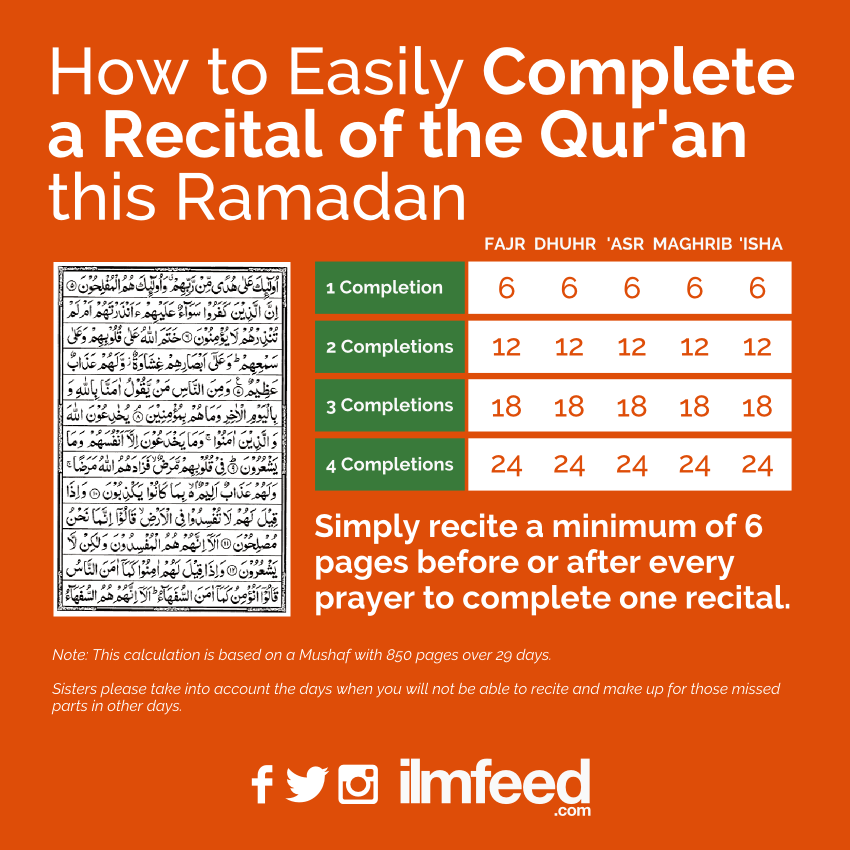 Please share with your friends and family.