Eight British Muslims have taken part in a 10 kilometer run in the city of Liverpool whilst observing the Ramadan fast.
The run, which took place early Sunday morning, attracted over 3,000 participants, many of them fundraising for various charities.
The group decided to take part in the annual Mersey Tunnel run whilst fasting – without any food or water during sunlight hours – to fundraise for the city's homeless population.
So far, they have managed to raise over £1,000, with friends on social media expressing support.
The group have said that as well as helping the less fortunate in their locality, they are intending for their action to inspire others to increase in charity, and to also show that nothing is impossible in Ramadan.
This year's fasting has fallen on some of the longest days of the year, with daylight hours lasting up to 19 hours a day.
The group's charity page also boasts a diverse ethnic make-up of its participants, with runners originating from Bulgaria, Malaysia, Pakistan, Sudan, UK, Venezuela and Yemen.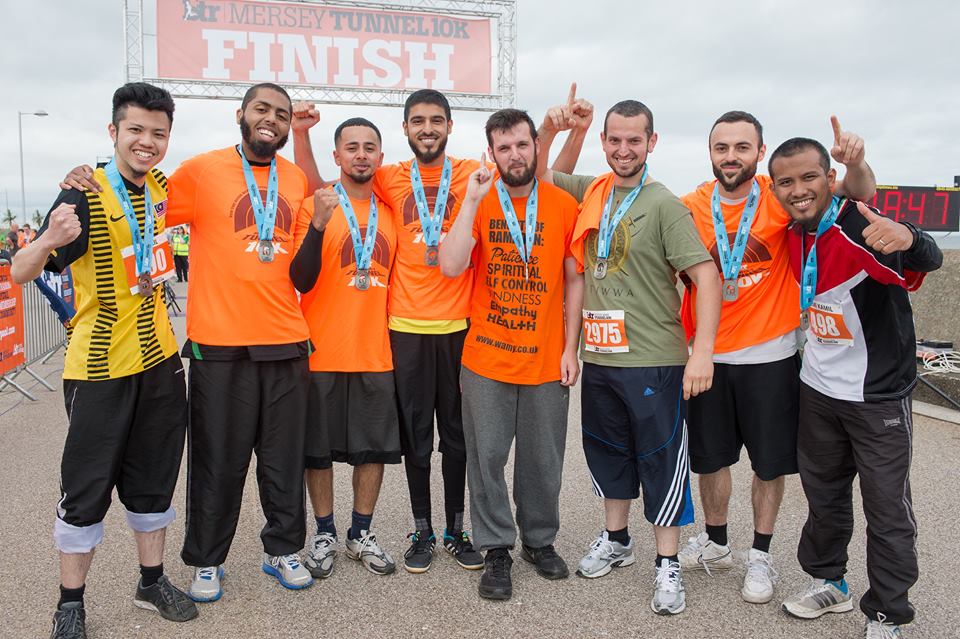 The UK is home to nearly 3 million followers of Islam. A recent study found that Muslims give the most to charity when compared with other religious groups in the country, including Christians, Jews and atheists. This becomes especially noted during the month of Ramadan, where charity is heavily emphasised and deemed an especially virtuous act.
A hadith of the Prophet Muhammad (peace be upon him said) states:
"The best charity is that which is given in Ramadhan." [Tirmidhi]
The group's charity page can be found here.
We ask Allah to accept their efforts.
Become an IlmFeeder and help us publish more positive stories like this.