Last Saturday, hundreds of people of all ages took part in the annual Muslim Charity Run in Victoria Park, East London. The event, organised by the East London Mosque, combines fitness, charity and fun, bringing people of all ages together to raise money, this year for 30 good causes.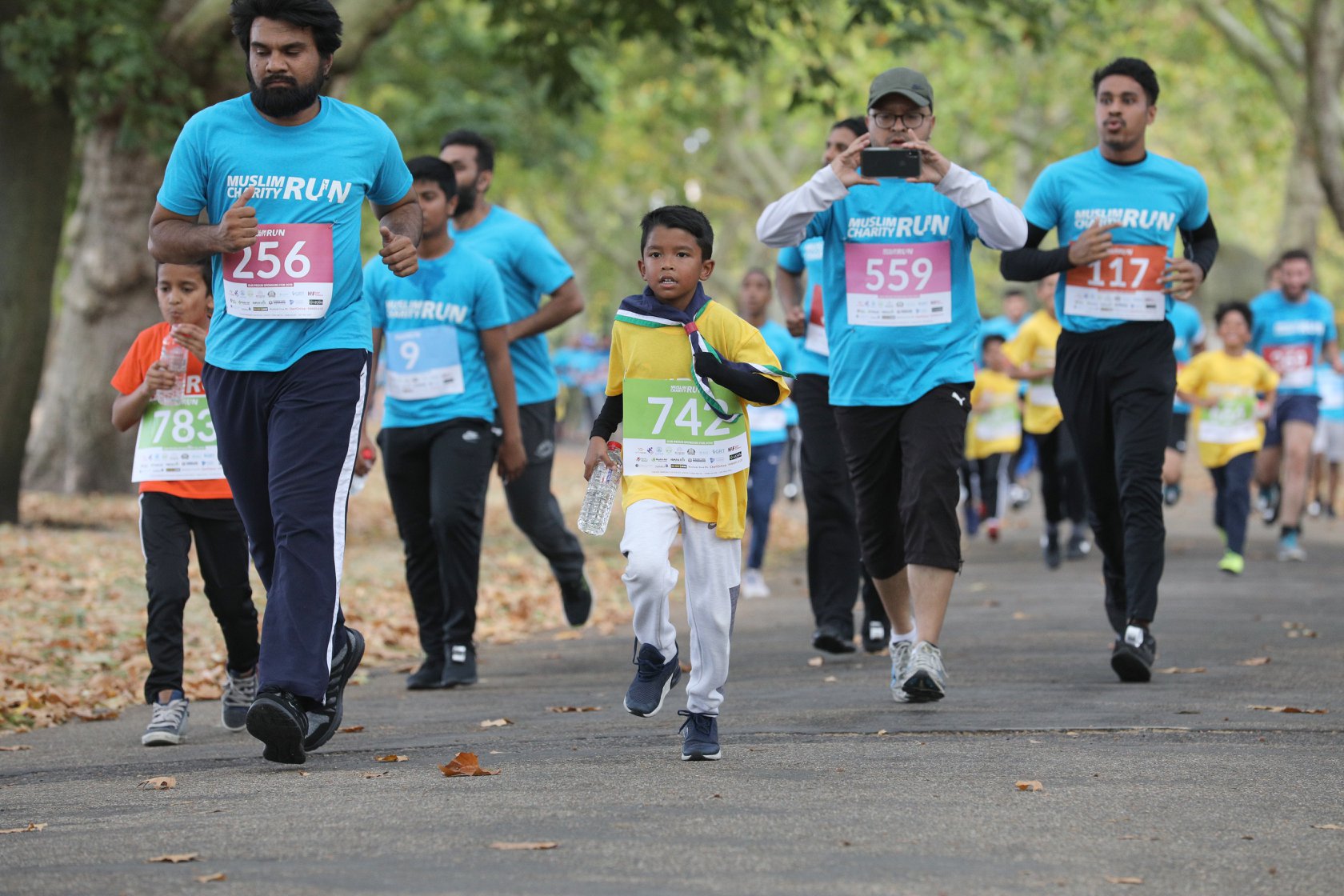 The morning's bright skies were punctuated by thundery showers, but as the participants gathered to start the race, the sun came out, shining over a sea of blue t-shirts, interspersed with the yellow t-shirts given to the children taking part. After words of encouragement from Shaykh Mohammed Mahmoud, Senior Imam of the East London Mosque, followed by a brief warm-up session, nearly 500 runners lined up at the start line, to be spurred on their way by family and friends.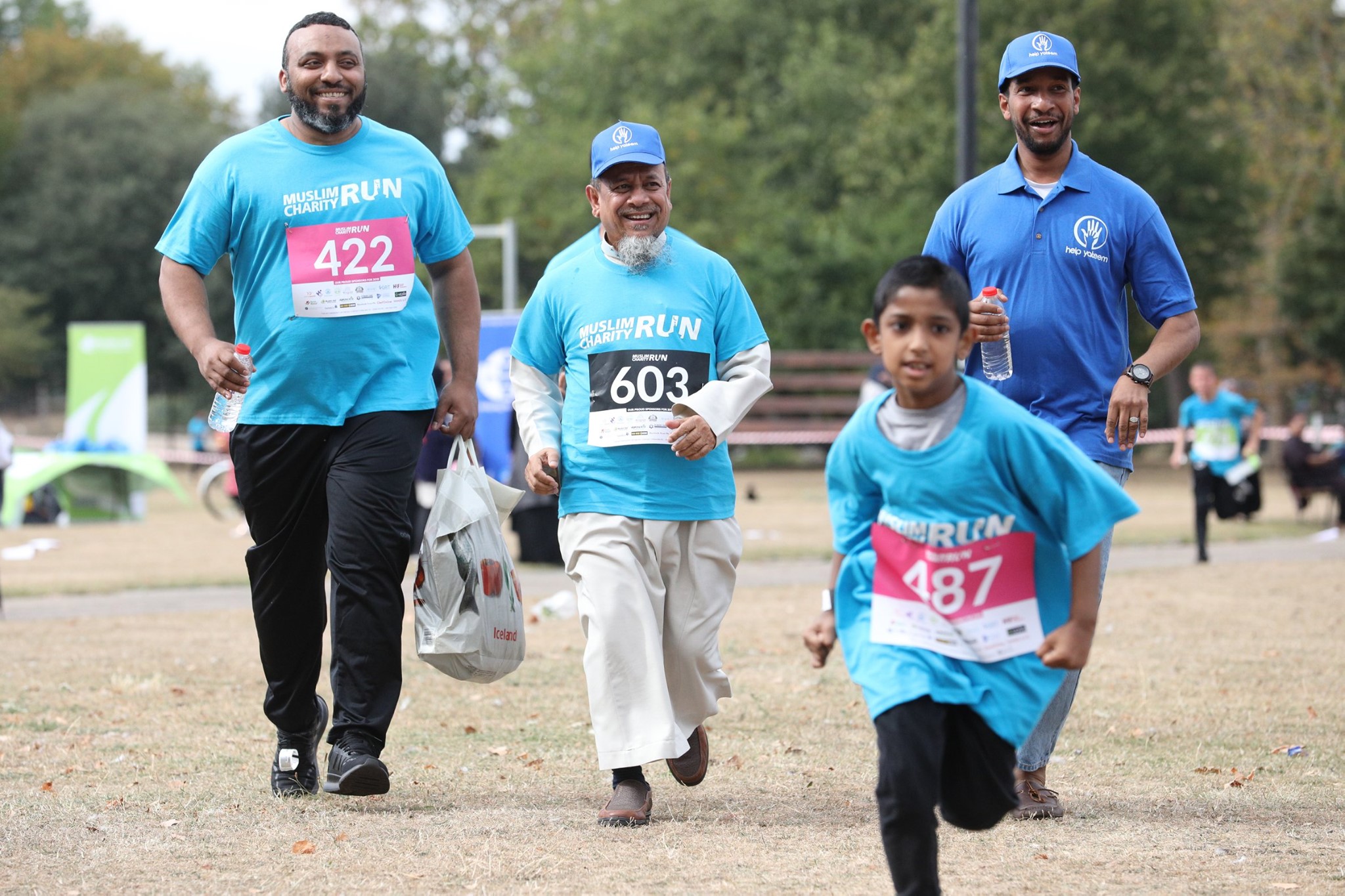 Imam Abul Hussain Khan (second from left) takes part in the Muslim Charity Run.
Whilst the participants covered the 5km course, children played on bouncy castles and rides, adding to the joy of a family day out in the park. There were also free health check-ups and information stalls.
First to complete the course was Seyfu Jamaal. Winners in each of the age groups were presented with trophies by Cllr Sirajul Islam, Deputy Mayor of Tower Hamlets:
Under 12s: Muhammad Isa Ali (26m 10s)
13–17: Mazeen Abdu (20m 31s)
18–24: Seyfu Jamaal (15m 51s)
25–34: Shahib Ali (19m 59s)
35–50: Abdullah Kizito (21m 35s)
51+: Sanu Miah (25m 11s)
Every competitor received a medal for participation, made especially for the occasion.
Shaykh Abdul Qayum, Head Imam of the East London Mosque, congratulated all those taking part, emphasising the virtue of exercise and taking care of one's health, which had been the theme for a recent Friday sermon.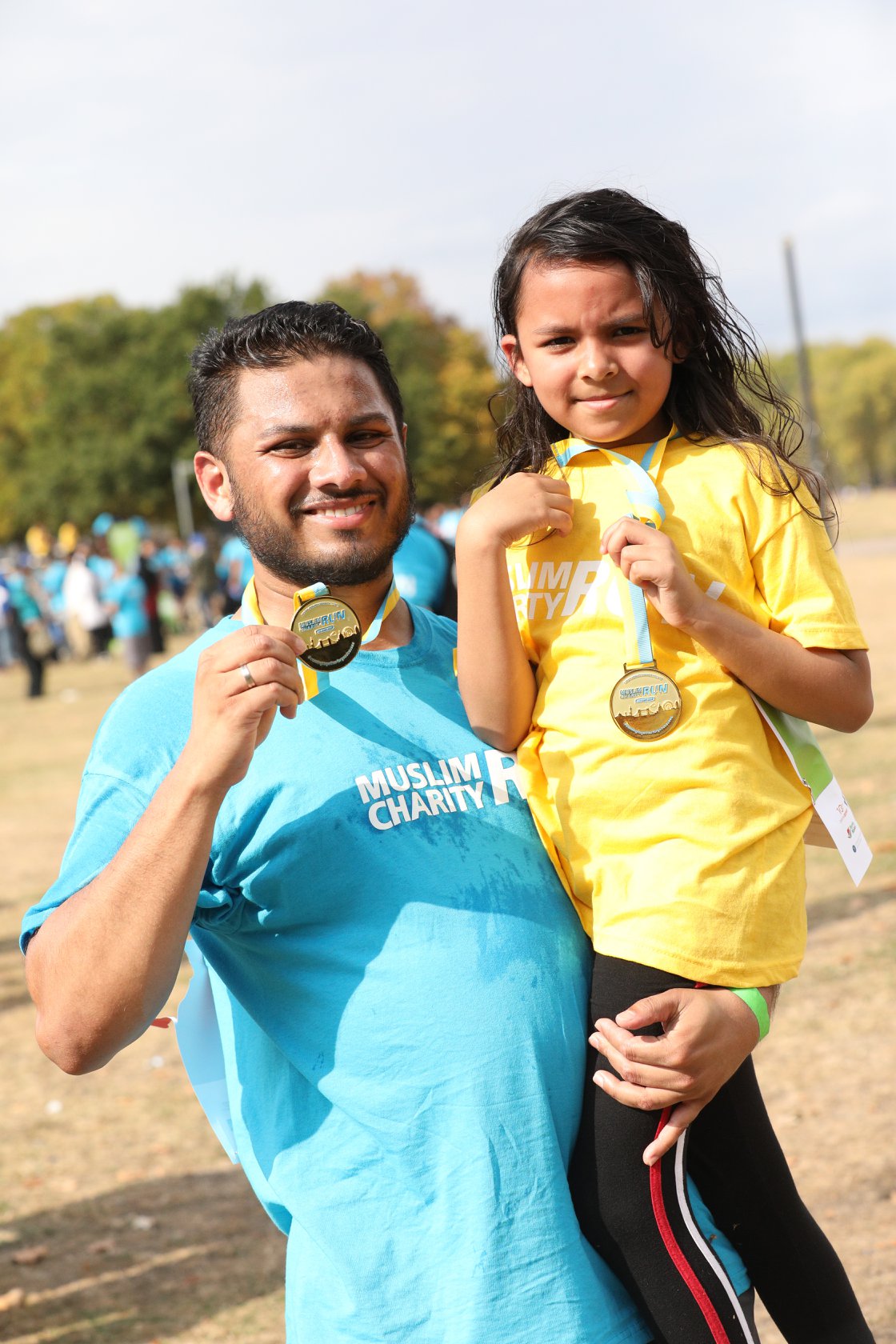 Dilowar Khan, Director at the East London Mosque, said:
 It has been a huge blessing to see this annual event continue to grow, bringing together young and old, and raising money for so many worthy causes.
Tozommul Ali, Senior Fundraising Officer, for the Mosque, added:
This has been the biggest year so far, with more runners supporting more charities. We're grateful to all those who took part, and to Tower Hamlets Council for once again making the facilities of Victoria Park available for this wonderful event.