Many supermarkets around the world introduce special promotions during the holy month of Ramadan for their Muslim customers. But as you'll see below, sometimes they fail!
Like the time Morrisons displayed wine under a 'Stock up for Ramadan' sign.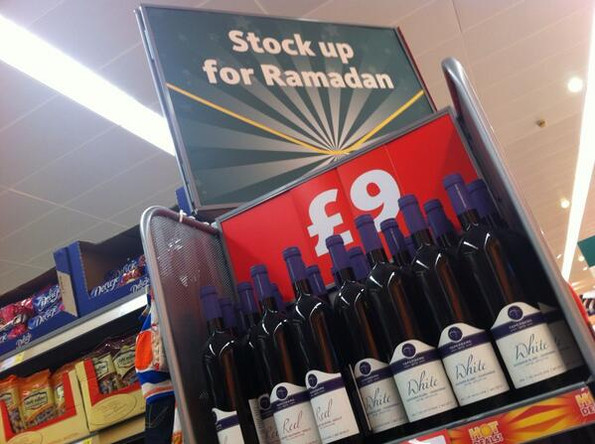 Or when Safeway's were selling smoked pork under the sign 'Get Your Ramadan Needs Here'.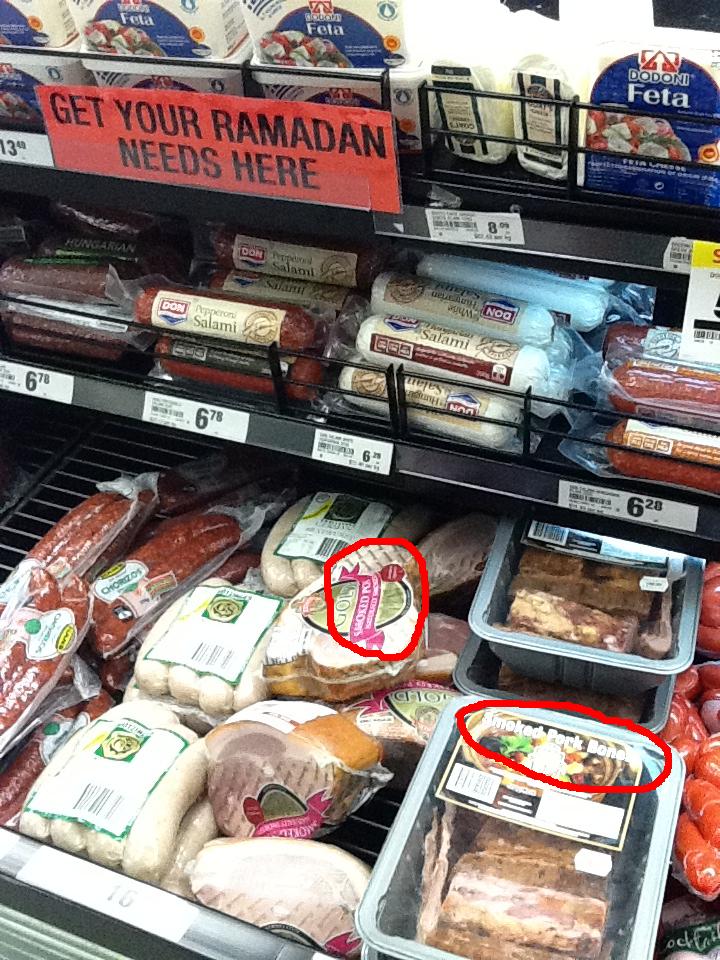 And the time this store had discounted alcohol as part of their Ramadan sales.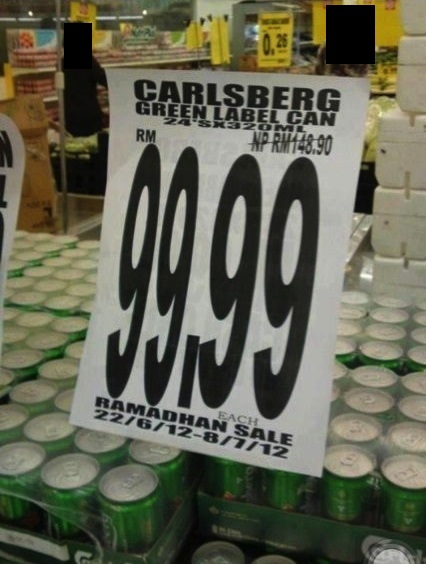 This store had a 'buy get 1 free' Ramadan special offer.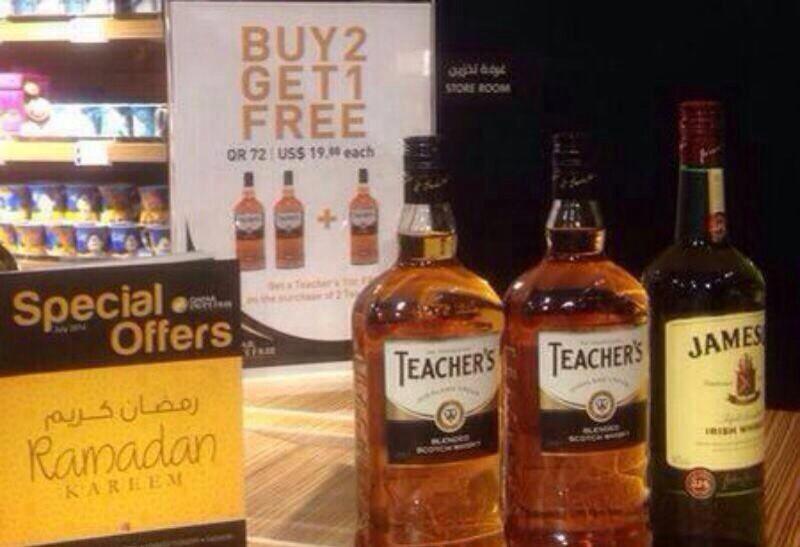 And Shaw's and Star Market wished a happy Ramadan advertising Pork.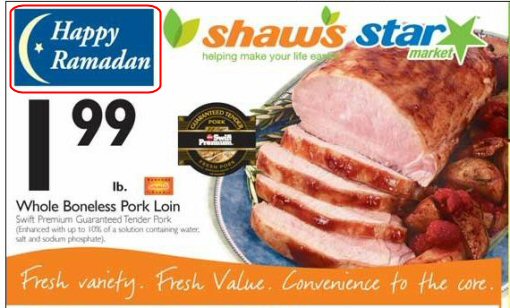 Finally, Tesco failed when they advertised Smokey Bacon flavour crisps under a Ramadan Mubarak sign!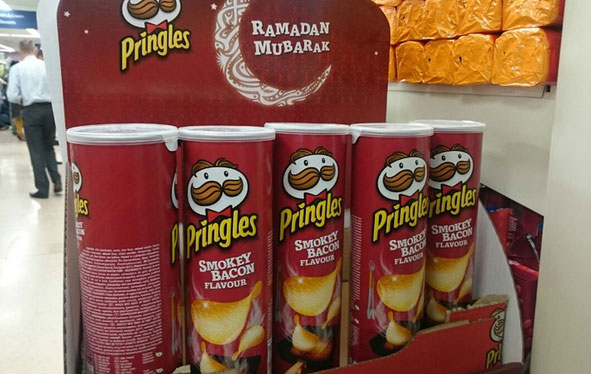 After being made aware of the fail, Tesco moved the products which they confirmed to @ilmfeed via Twitter:
@IlmFeed We recognise these Pringles weren't in the most suitable place and our store colleagues have now moved them. – Rhys (2)

— Tesco (@Tesco) June 24, 2015